Osteoporosis – The Silent Thief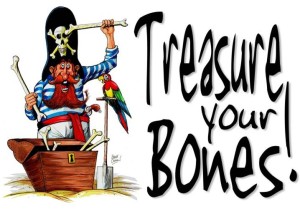 Osteoporosis – The Silent Thief
It is a progressive disease which gradually weakens bones. Any movement or bump can cause debilitating fracture. Chronic pain and disability are the potential long term outcomes
This disease is characterized by low bone mass and deterioration of bone structure. Women post menopause, beyond the age of 65 years are more susceptible. However, it may occur at any age and in all races.
Men are also affected by osteoporosis. However, it has been adequately recognized, diagnosed, reported or researched in men.
RISK FACTORS
Age > 65 or Any broken bones after the age of 50 years
Close relatives with osteoporosis
Smoking; More than 2 drinks of alcohol several times a week
Underweight
Menopause before 45 years
Poor vision, even with glasses
Sedentary lifestyle
Any of the following medical conditions: Hyperthyroidism, Chronic lung disease, Cancer, Inflammatory bowel disease, Chronic liver or kidney disease, Hyperparathyroidism, Vitamin D deficiency, Cushing's disease, Multiple sclerosis, Rheumatoid arthritis
Long term ingestion of: Oral glucocorticoids (steroids), Cancer treatments (radiation, chemotherapy), Thyroid medicines, Antiepileptic medications, Gonadal hormone suppression, Immunosuppressive agents
Simple Preventive Steps
EXERCISE : Be physically active everyday. Improve strength and balance. Weight bearing activities, like walking, jogging and dancing help strengthen bones.
LIFESTYLE: Avoid smoking. Consume alcohol in moderation. Get adequate sleep! Vitamin D is manufactured in your skin following direct exposure to sunlight. 10–15 minutes exposure of hands, arms and face 2–3 times a week may be sufficient (depending on skin sensitivity).
DIET:  Maintain a healthy and well balanced diet, rich in calcium and Vitamin D.  Additional supplements of calcium and vitamin D may be taken after consulting your doctor.
PROTECT YOURSELF: Avoid falls. Make your home safe for an elderly person. Those who are prone to falls may use hip protectors.
TALK TO YOUR DOCTOR: Speak with a doctor regarding appropriate investigations like a baseline bone densitometry and starting medications if necessary. Report any problems with loose teeth, detached or receding gums, and loose or ill-fitting dentures as these are early features of osteoporosis.
FOOD RICH IN CALCIUM
Dairy Products: Milk including cheese and yogurt. Calcium fortified soy or rice milk.
Cereals: Nachni (finger millet) is very rich in calcium and makes a delicious porridge in addition to laddoos!
Vegetables: Raw Broccoli, Collard greens, Turnip
Fruits: Custard apple and calcium fortified juices.
Baked beans, soy beans and Tofu
Meat and Fish : Salmon, tuna. oysters, shrimps and sardines (but all fish in general). Lamb
Contact us for further information and let us help you help your bones!